Christmas
Our Guide to Planning the Perfect Christmas Party
If you still haven't planned your office Christmas Party yet, then don't worry, you're not the only one.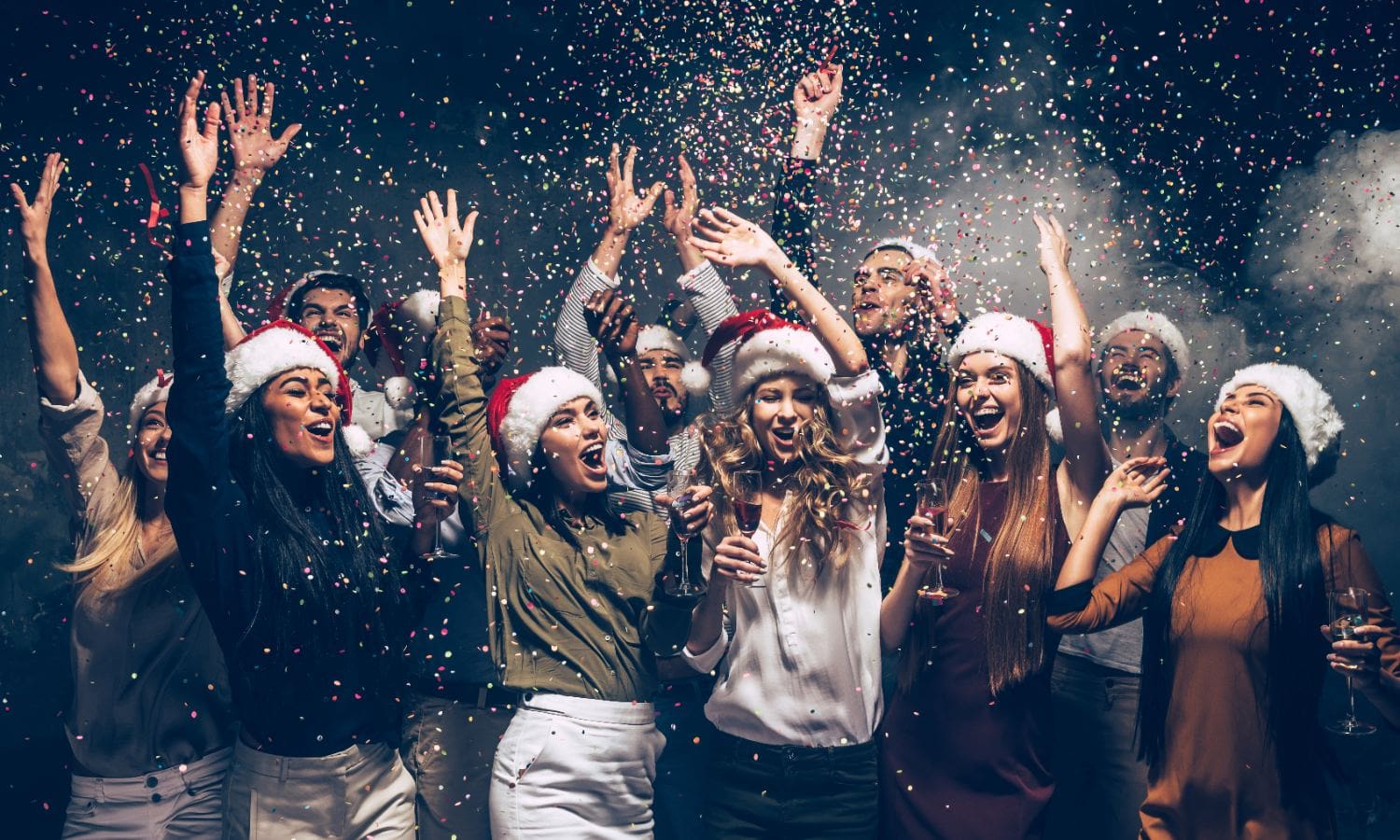 After last year, we're all a little more cautious but the party season is definitely back and, as the clock is ticking, you really do want to find an organisation that can deliver a safe, enjoyable, all-inclusive package with great food options and entertainment, so you can really let your hair down and enjoy this year's Christmas celebrations. At YourVENUE, we've got a variety of Festive options at our Racecourses up and down the UK with Classic Christmas theming, seasonal menus and Festive hits to dance the night away to.
If you're the party organiser, we know this can be a thankless task so here is a step-by-step guide to make things easier:
1 Budget
Get a clear budget from the boss or your mates upfront – either per person or for the whole event. It's also worth clarifying what's included and whether people pay for their own drinks on the night or if there will be a tab. Either way, the more detail you can give, the more appealing and value for money it will seem and people will want to be a part of it.
2 Set the date
Rather than having lots of different dates for people to choose from, it's much simpler for the organiser to offer one or two dates then gauge the majority choice. Once decided, send an outlook invitation to get the date provisionally held in people's diaries and help you manage attendance.
3 Practicalities 
Location: if you're looking for a party for one office or multiple locations, you need to ensure the venue is convenient for everyone to get to.
Travel & Accommodation: do you need to organise transport or will people be making their own way there? Is anyone travelling far that would need accommodation*? Organising a mini bus or taxi for a small group is pretty straightforward and for larger events you can likely negotiate a discount on hotel rooms and transport.
*At the Lingfield Park, Doncaster and Wolverhampton, we have a hotel on-site with party packages so make sure you mention this option to colleagues who may want to stay over.
Accessibility: does anyone in your group have specific accessibility requirements that you need to consider? Mention this when booking and we will be pleased to help.
4 Availability & payment
Before presenting your ideas to the boss and getting the go-ahead, it's worth checking availability for your group size with the venue. You can often provisionally hold spaces for a day or two as well. It's also worth checking what you need to confirm your booking but at this stage, you will probably need to get full payment cleared.
5 Finalise your plans
It's now time to present this to your manager to get the party confirmed. Make sure you've got the menu to show them, a brochure and the cost per person, plus highlight any extras like transport and drinks that would be an additional cost.
6 Send details
It's time to send out your official invitation for people to accept which includes all the details about your Christmas party. Make sure you're telling people everything they need to know – timings, menu (including vegetarian and dietary options), dress code and entertainment. It's also worth highlighting what is being covered by the company and what isn't so people know any costs there may be to contribute to. Remember to put a deadline for RSVPs.
Finally, it's the day of the Christmas party. With this amount of organisation and a venue that places you in very safe hands, you can relax and let the party begin!
Check out our Christmas party dates and UK locations here and get Christmas 2022 sorted!