We packed our exclusive merchandise and set up for two days at the Confex trade show displaying our new custom-built stand for the first time.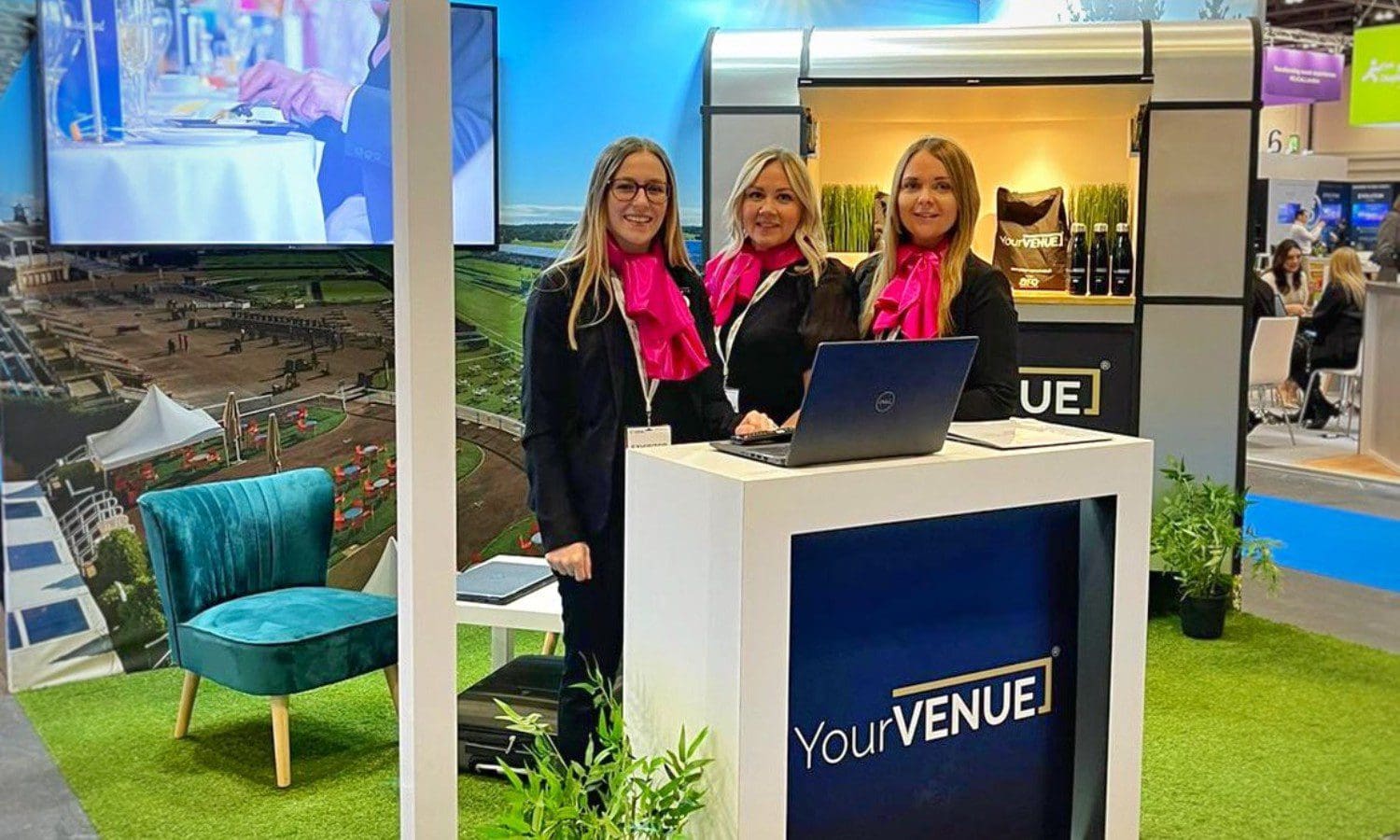 The YourVENUE sales team attended the well-established International Confex show at ExCel London on 8th and 9th March. This trade show places venue hire, suppliers and services in front of professional from the corporate sector who need to explore ways of developing their staff and audiences, plan events and host everything from small business meetings to large-scale festivals and conferences.
We wanted to present our 16 racecourse locations to these visitors in a fun but captivating way so we created a mock-up of a horse box to house our exclusive merchandise with a vast outdoor 'festival' setting; complete with grass and finishing posts. Across the two days we made some great connections and have followed up a number of enquiries.
See us at our next shows this year: CHS Leeds on 24th May, The Meetings Show, ExCel London on 29th and 30th June and CHS Birmingham on 1st November.